Speakers are encouraged to hold their talk in English. For German talks, simultaneous interpretation into English will be provided.
Artificial Intelligence – With Cognitive Technologies to Autonomous Systems
Science meets Industry
Once again 350 renowned participants from the areas of business, science and politics are expected at the 2019 DIGICON and will hold visionary presentations and discussions. Accompanying the convention will be the pitch battle for the 4th Munich Digital Innovation Award as well as the Marketplace of Innovation, which will give successful start-ups, KMU's and large companies the opportunity to present groundbreaking innovations.
Artificial Intelligence is penetrating all areas of our society. Cognitive algorithms of deep learning, for example, are able to recognize pneumonia just as well as experienced radiologists. The MIT is already predicting the extinction of radiologists. Although still inconceivable, an autonomous system could then take care of diagnosis and treatment of the patient.
Accompany us on this journey into the future, when cross-functional experts and decision-makers meet at Palais Lenbach, Munich, on November 20 and 21, 2019. Be inspired by approximately 40 experts from industry and science, who will share their valuable knowledge of Artificial Intelligence applications.
Our Speakers (selection)
As always, DIGICON will, once again, have a top-class selection of presenters in the form of innovators, decision-makers and creative directors from politics and business.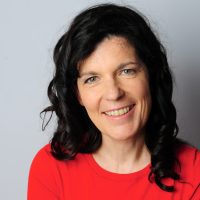 Prof. Dr. Elisabeth André
Chair of Human-Centered Multimedia, Augsburg University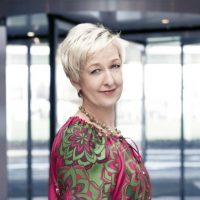 Dr. Stefanie Babst
Head of the Strategic Analysis Capability, NATO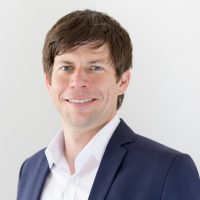 Robert Jacobi
Managing Director,
The Nunatak Group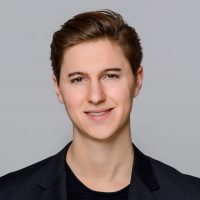 Andreas Kunze
CEO and Co-Founder, KONUX GmbH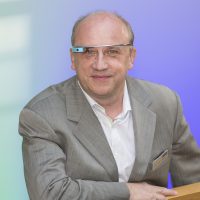 Prof. Dr. Paul Lukowizc
Head of the Research Department Embedded Intelligence, DFKI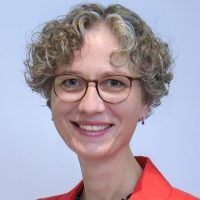 Andrea Martin
Leader, IBM Watson IoT Center Munich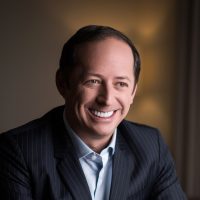 Daniel Mattes
Entrepreneur and Founder,
AI-42 Market Intelligence Ltd.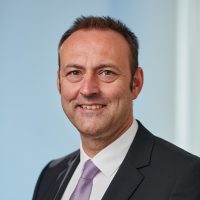 Dr. Dieter Nirschl
Managing Director,
ADAC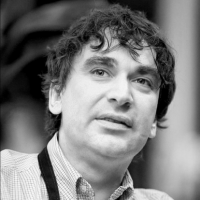 Jean-Paul Schmetz
Chief Scientist and CEO, Hubert Burda Media and Cliqz GmbH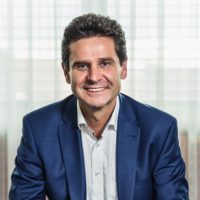 Dr. Ralf Schneider
CIO,
Allianz SE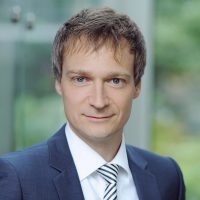 Dr. Volker Wetekam
Corporate Strategy Officer and Executive Vice President, Robert Bosch GmbH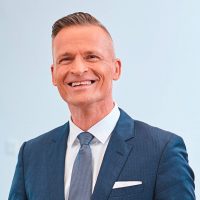 Dr. Christoph Zindel
Member of the Managing Board, Siemens Healthineers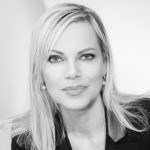 Copyright: www.CarinaKirchner.de
This year Nina Ruge will host the program. After hosting a number of programs on the TV stations ZDF and 3sat ("heute journal", "heute Nacht", Leute heute", "Alles wird gut", current affairs programs), she currently hosts the program "Unter4Augen", on Bavarian Television. Nina Ruge has also published 24 books.
Location – Palais Lenbach
The historical Palais Lenbach is an extremely elegant and tastefully furnished building in the inner city of Munich. Built in the 19th century, it will open its doors exclusively for DIGICON 2019 on November 20 and 21.
The Gobelin Hall on the upper floor offers a stage for exciting presentations and discussions around Artificial Intelligence. Bernheim Hall and the ground floor will be dedicated to all-day exclusive catering and the possibility for personal networking. The bar will be open in the evening and you can visit the Marketplace of Innovation to enjoy cocktails.
Our Sponsors und Partners
We would like to extend a sincere thank you to our sponsors and partners for their wonderful support!
Impressions from DIGICON 2018
DIGICON 2018 also took place in Palais Lenbach – please see for yourself what you can expect!