Marketplace of Innovation
You've got an MVP (Minimum Viable Product) and are looking for partners and customers? You are the managing director of a renowned enterprise responsible for digital business and innovation; you invest in this area and want to be at the leading edge – you definitely don't want to fall behind. Are you familiar with this situation? Innovations are not the most difficult area and not only are MVP's sufficiently available, they are also very good!
Impressions from the Marketplace of Innovation at DIGICON 2018, Palais Lenbach, Munich.
In that case, visit our Marketplace of Innovation and present your product! You will automatically participate in our battle for our Marketplace Award: every DIGICON visitor is a member of the jury. He or she will receive two Innocoins with which the best Marketplace stands are rated. In this way, the best possible attention and interaction can be achieved. Every visitor has two digicoins and looks at every stand – for you, being an exhibitor, the visitor will automatically become a lead.
By the way: Use your chance! Visitors to the Marketplace will vote for the best stand of the evening, and subsequently the winner will be awarded 10,000€ media volume for DIGITALE WELT.
Present your company at the Marketplace of Innovation
Apply by the 04th October, 2019 as an exhibitor for the "Networking-Highlight Marketplace" and present your innovative concept to the top decision-makers. You can raise the awareness-level of your company and broaden your network in your industry sector via valuable contacts. We are looking for the best ideas, innovations and visions for digital life and work. In addition, the best stand will be awarded the Marketplace Award and a media volume of 10.000€ for advertising in DIGITALE WELT.
DIGICON 2019 also is located at Palais Lenbach, Munich.
Due date for your application is the 04th October, 2019, and notification to the participants will be the 18th October, 2019. Please use the following application form to apply for your company and send it to DIGICON-Marktplatz@digitaleweltmagazin.de:
When your application for the Marketplace of Innovation gets accepted, you will be granted a booth with an area of 2m2 to present your MVP without additional charge. You just need a ticket valid on (at least) November 20th for each exhibitor.
You want to exhibit your MVP in any case or need a larger booth area? In addition to the application for a market-stand you can also present your company as a sponsor on the Marketplace of Innovation. For further questions on sponsorships or the application process for the Marketplace of Innovation please contact Ms. Tanja Zecca via mail under DIGICON-Marktplatz@digitaleweltmagazin.de or via telephone under +49 89 2180 9171.
The Marketplace of Innovation at DIGICON will take place on the 20th  October, 2019 from 7:00 p.m. to 11:00 p.m.. Companies with visionary concepts and novel products will present them in the "Bernheimer Hall" and on the ground floor of "Palais Lenbach". The Marketplace Award price will be presented on the evening of the 20th November, 2019.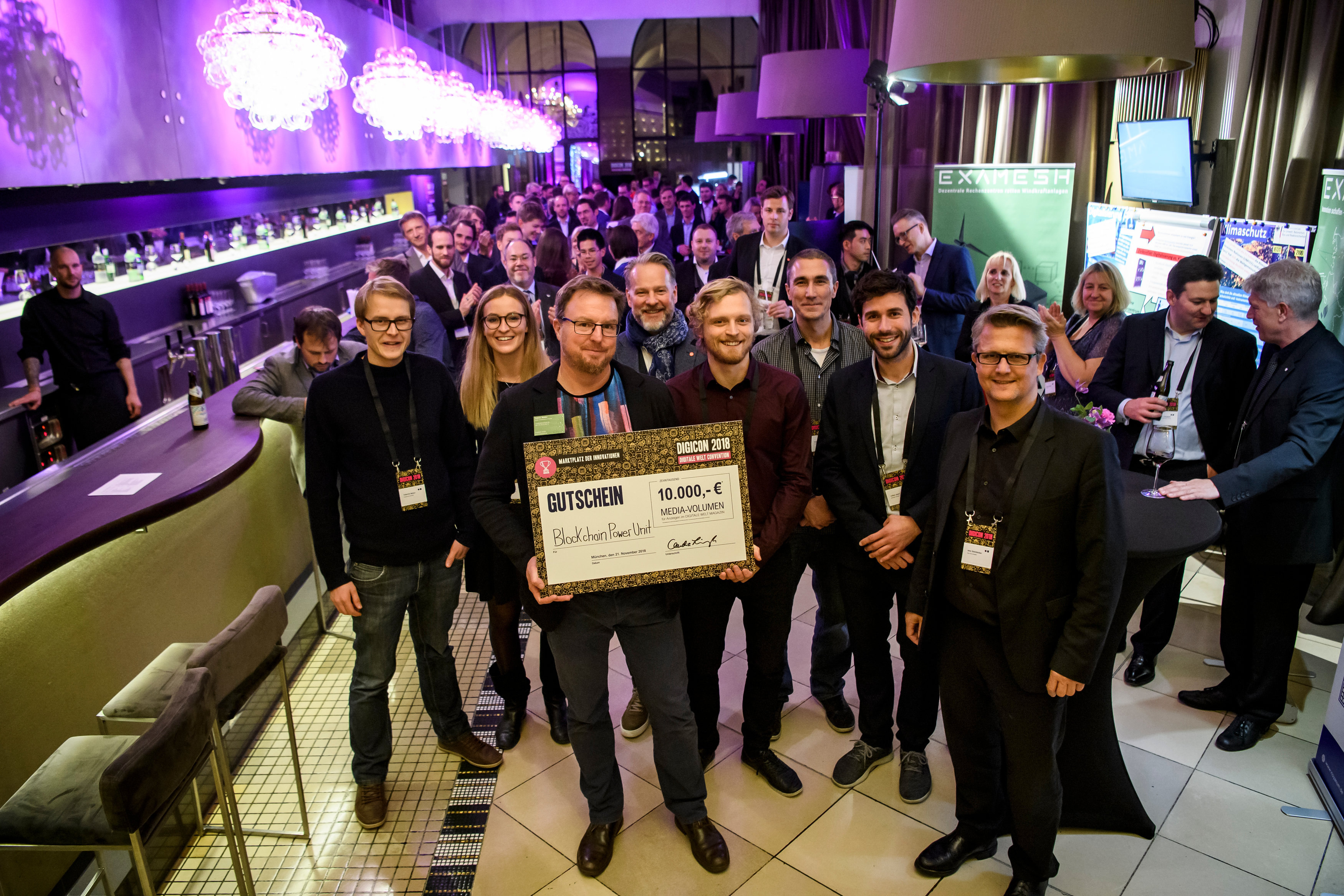 Among ideas, innovations and visions you can also expect exclusive culinary treats. Use this event for networking at the highest level in a breathtaking environment.